Have you ever wished your vinyl fence was a bit higher? Say you have a dog who likes to jump over the fence or perhaps want more privacy. We'll show you how to add height to an existing vinyl fence.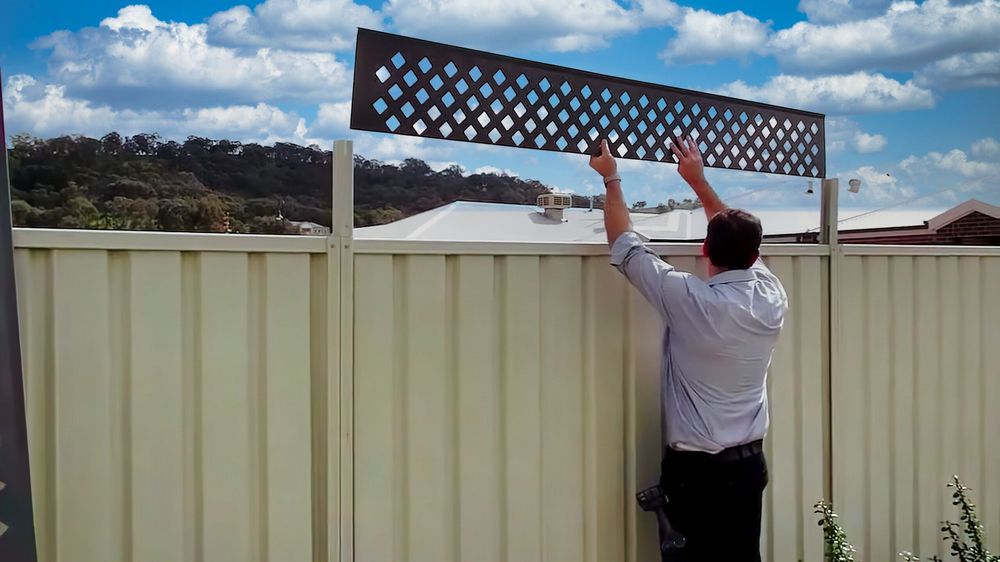 What are the types of vinyl fence height extensions?
There are three different options for adding height to your existing vinyl fence: using a taller post, using decorative caps and finials, or attaching an extension strip. If you're looking to add just two feet of additional privacy, then caps and finials might be all that's necessary! However, if you're adding height all the way around your existing fence, or looking for more than two feet of additional privacy, then an extension strip is likely the best choice.
Extending the length of vinyl fences is made possible through fence kits, post extensions, and u-channels. These methods are practical, readily available in most hardware stores, and can be put up with very minimal effort.
Vinyl Fence Height Extension Kits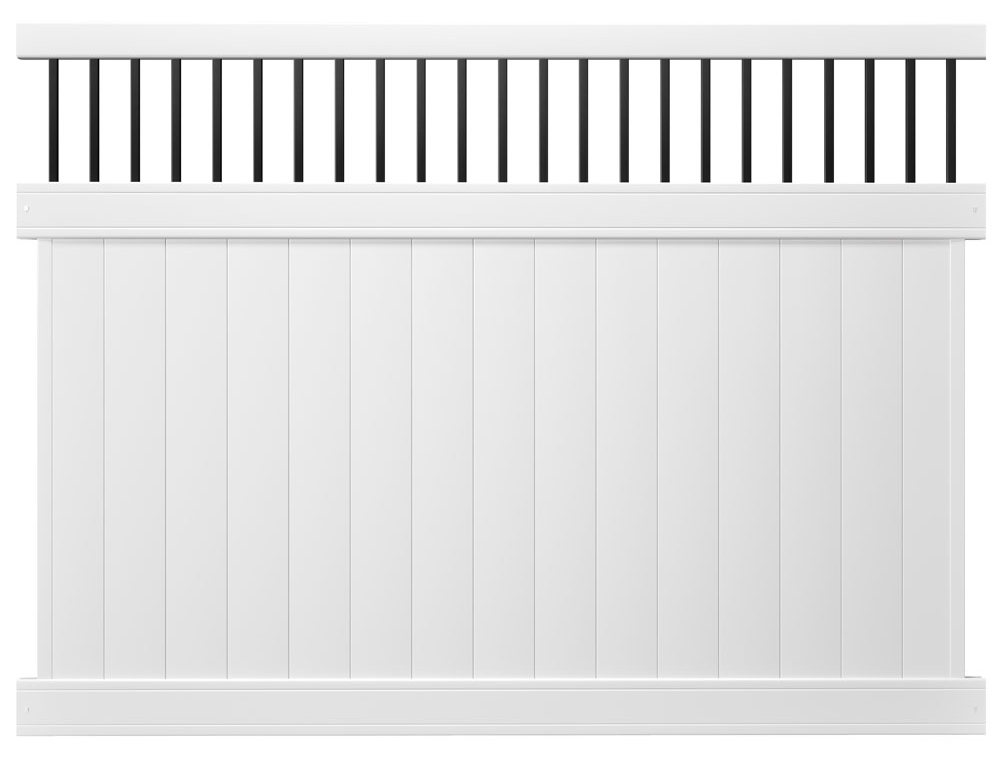 The vinyl fence height extension kit consists of post caps and u-channels. If you've ever installed vinyl fencing, then you've most likely used a vinyl fence height extension kit before, and they're relatively simple to use! U-channels slide onto the vinyl posts and keep your vinyl boards locked in place with two screws per side.
Post extensions simply screw into the top of your existing posts and extend those posts outwards by half an inch per foot (so, for example, if you want four additional inches of height, you would attach four six-inch post extensions). Both items come pre-assembled, so there's no fussing with loose components – just screw them on and go!
Fence kits are the easiest way to add length to your fence. The kit will come with all the necessary hardware, including screws and post anchors, to easily attach the extensions to your existing posts. You can find these at most home improvement stores.
Post Extensions for Vinyl Fence Height
Extensions
Post extensions are the next step up from vinyl fence height extension kits. Each post can be extended by six inches or one foot, depending on what you're looking for. If you want some additional height all-around your existing vinyl fence, then a combination of vinyl fence height extension kits and post extensions would probably be your best bet. Post extensions are readily available at home improvement stores, and vinyl fence height extension kits may be found for sale with the vinyl fencing.
If you have an already installed vinyl fence and do not want to disturb the existing posts, using post extensions is a great option. Post extensions are simply PVC pipe sleeves that fit over your existing posts and can be used to add height or extra length to your fence. U-channels are similar to post extensions, but they fit over the top of your fence panels instead of around the posts. They are a good option if you want to add more height to your fence but don't want to extend the width.
U-channel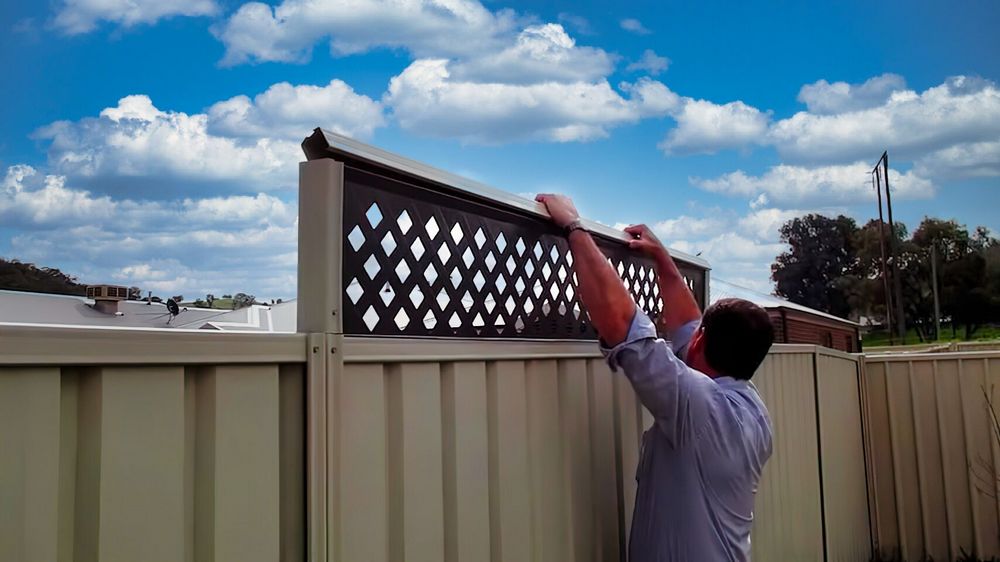 U-channels are another excellent method for adding vinyl fence height extensions. Still, they're more appropriate if you want to add only a couple of inches of height or if you are looking to extend your vinyl vertically rather than horizontally. U-channels come in a few different sizes, but the most common size is 3/4 inch by 1-1/2 inches. They can be attached to vinyl posts with screws or nails and are a great way to add detail and style to your vinyl fence.
Which vinyl height extension is best for me?
As vinyl fencing is available in a wide variety of heights, you'll need to find out your vinyl fence height before buying vinyl fence height extensions. Every vinyl kit comes with instructions (and most likely written on the box), but basically, you need to measure from the ground up one entire vinyl post. If the vinyl measures 4 feet high, then you'll need vinyl fence height extensions that are 3-1/2 or 4 inches high.
If your vinyl is pre-assembled, you may also have to measure the vinyl boards themselves, as vinyl fencing comes in a variety of heights for different applications. If your vinyl is less than four feet high, then vinyl fence height extension kits should do the job; if vinyl fencing is greater than four feet high, you might want to consider using post extensions in addition to vinyl fence height extension kits.
What is the maximum height of a vinyl fence without planning permission?
There is no definitive answer to this question as it can vary depending on your location. Generally speaking, most fences up to six feet in height do not require planning permission, but it is always best to check with your local municipality to be sure. Taller fences may require approval depending on your specific zoning regulations.
Add Lattice to Existing Vinyl Fence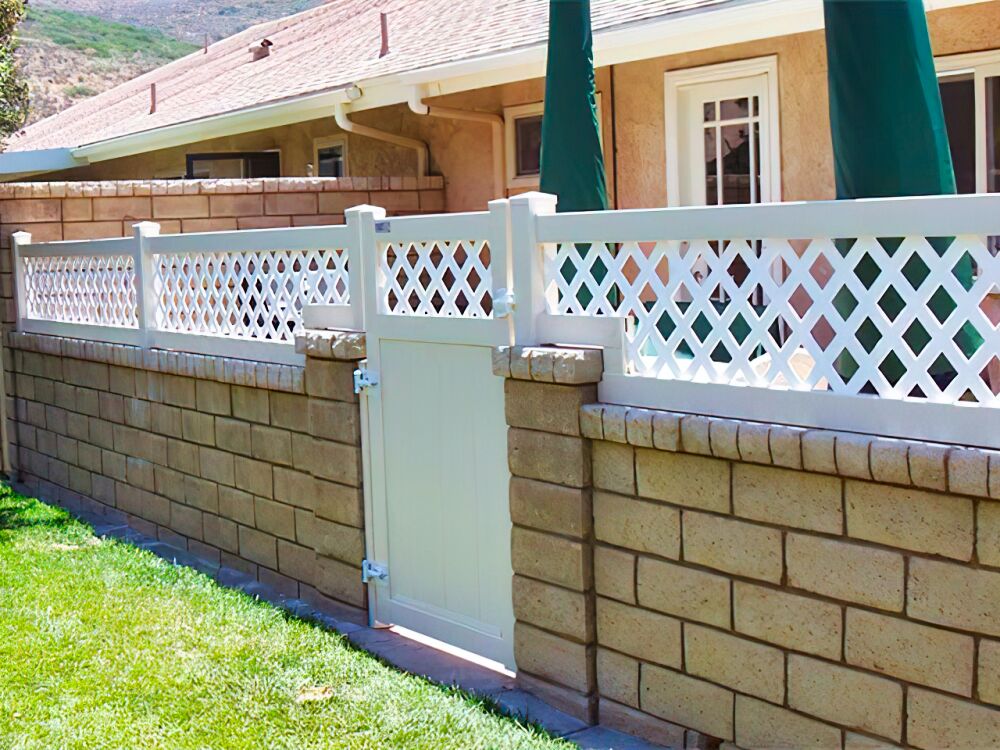 Lattice may be added to an existing fence to make it more secure and last longer.
Lattices are often used as an accessory for homes with older style siding; however, they'll also look great on fences where there is no siding at all! If you're looking to give your fence a more attractive look, lattice panels are an easy and affordable way of doing just that. You can install them on existing fences or build entirely new ones from scratch! By adding latticed panels to old, rickety fencing, you can create the illusion that it was recently installed while also giving your property its own unique charm!
What else needs to be considered?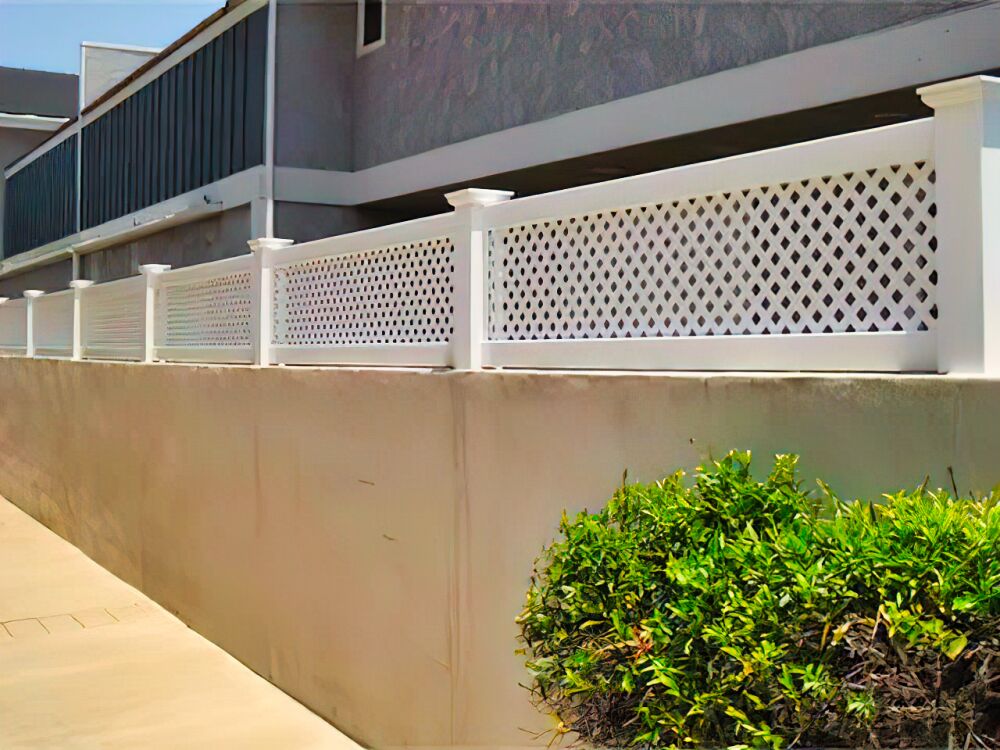 No matter which vinyl height extension method you choose, it's important that all the vinyl fence height extensions are made from the same material – otherwise, they may not match! Vinyl fence height extensions and vinyl fencing come in a variety of different colors and styles. If the vinyl height extensions look like they're made from vinyl, then they should match your vinyl exactly!
One note of caution: if you're adding vinyl fence height extensions to an end post (as opposed to a side post), remember that the vinyl is only as strong as its weakest link. It's safest to add vinyl height extensions to the posts at the ends of your vinyl fencing, so choose vinyl fence height extension methods